It's exciting to share BIG news! When you are ready to let the world know, announce it with a fun photo that is personalized for your family.
To brainstorm what makes sense for your family's announcement, think about the time of the year the babe is arriving, the things your family loves, and who you want to include in the announcement.
Is it around a holiday? If the babe is due in the Fall, maybe a picture with some pumpkins to announce your "little pumpkins" arrival!

Is there a sport that you love? Little shoes that represent the sport are adorable.

Does your family love Disney? Mickey and Minnie ears are super cute!

Do you have Pets or other children or family members that you would want to include? Check out these ideas below...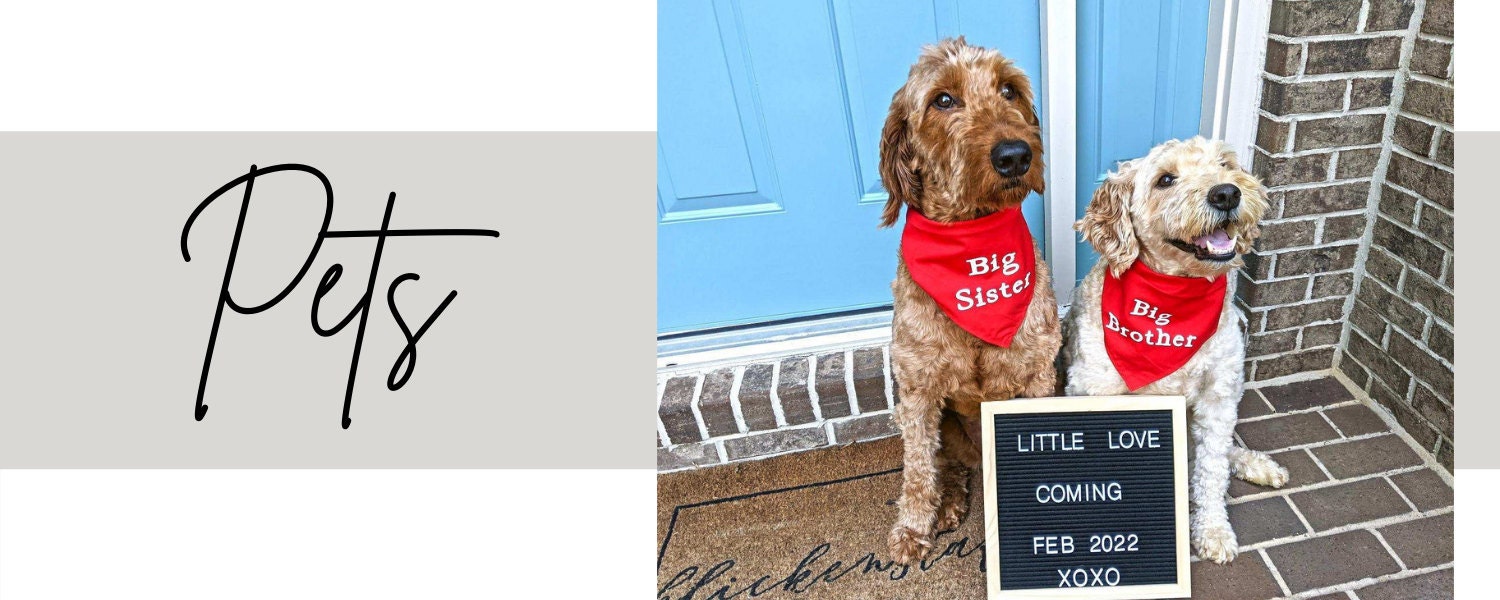 CraftingIsaDreamJob can make
custom dog bandanas
with your big announcement on them. This is a perfect way for your pet to share the news! Add a
word board
to your photo to add some further detail!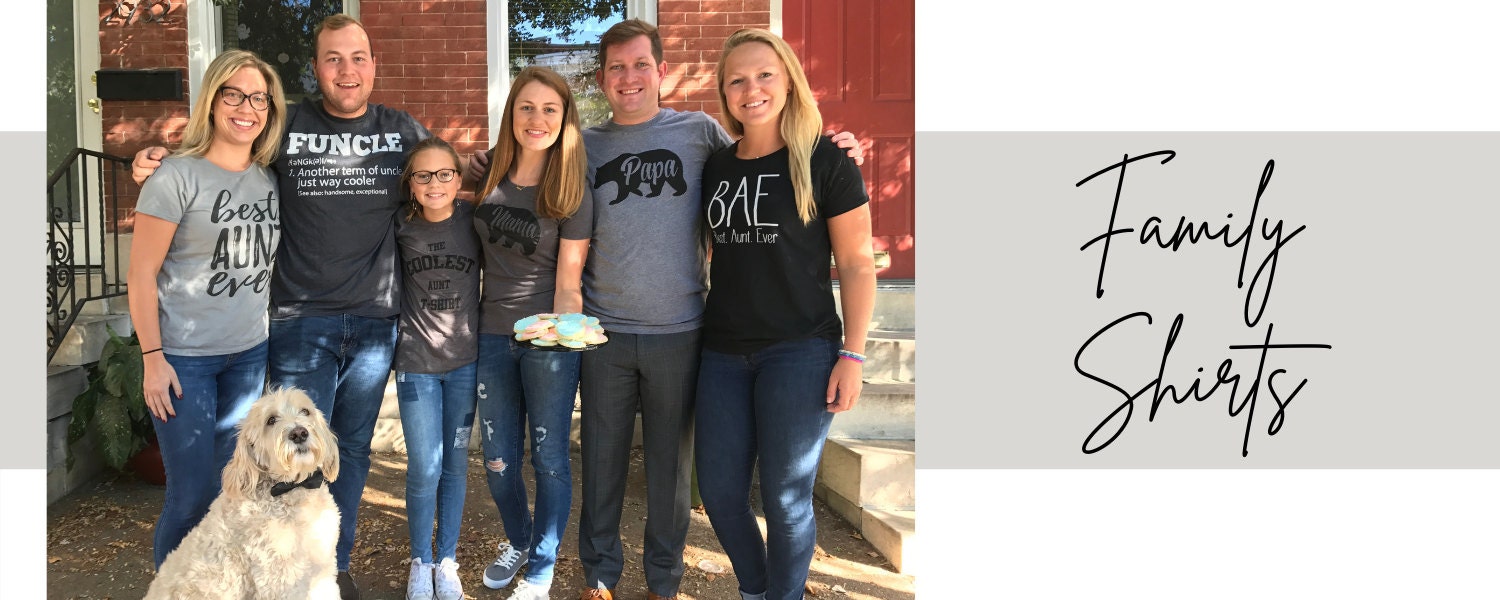 This is what we did with our family! We got the Aunts and Uncles fun shirts! Funcle Wade even arrived at the hospital with his shirt on for both of our boys arrivals.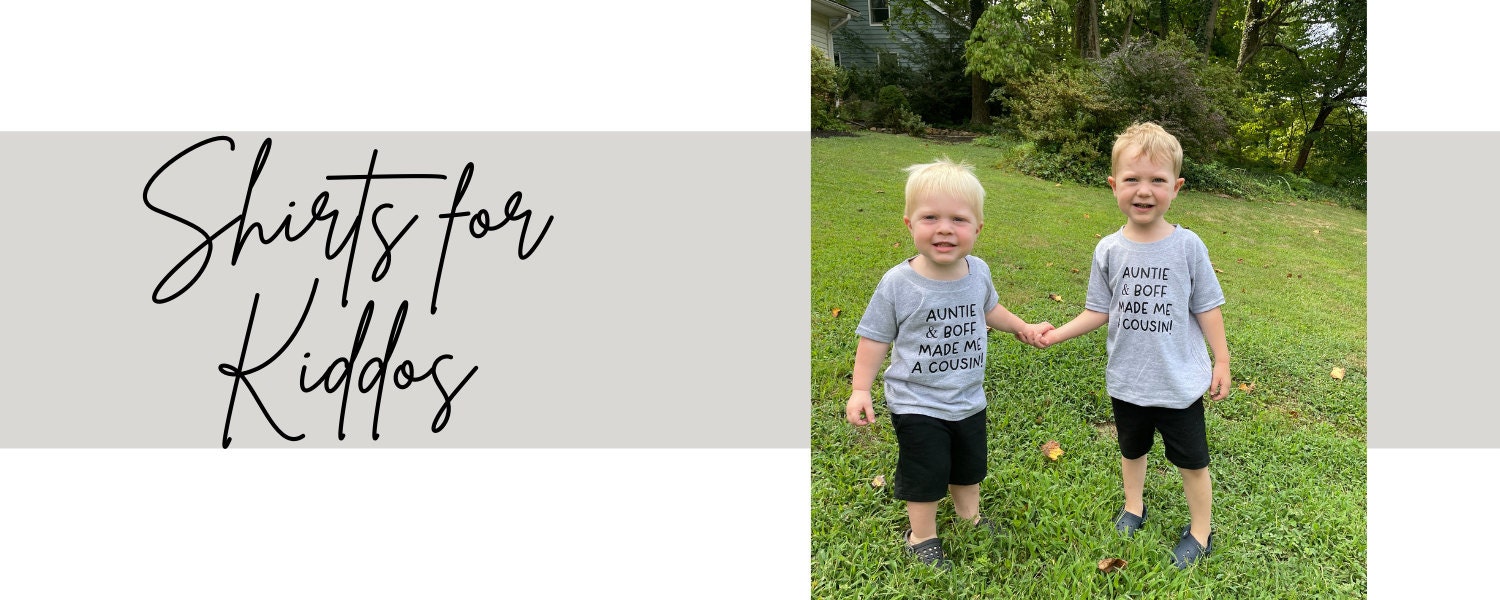 Custom shirts
are always a great way to share an announcement and perfect if you want the kiddos to be the stars of the show!
If they are going to be a Big Brother, Big Sister, or Cousin for the first time, CraftingIsADreamJob can make a
custom shirt
with their new title.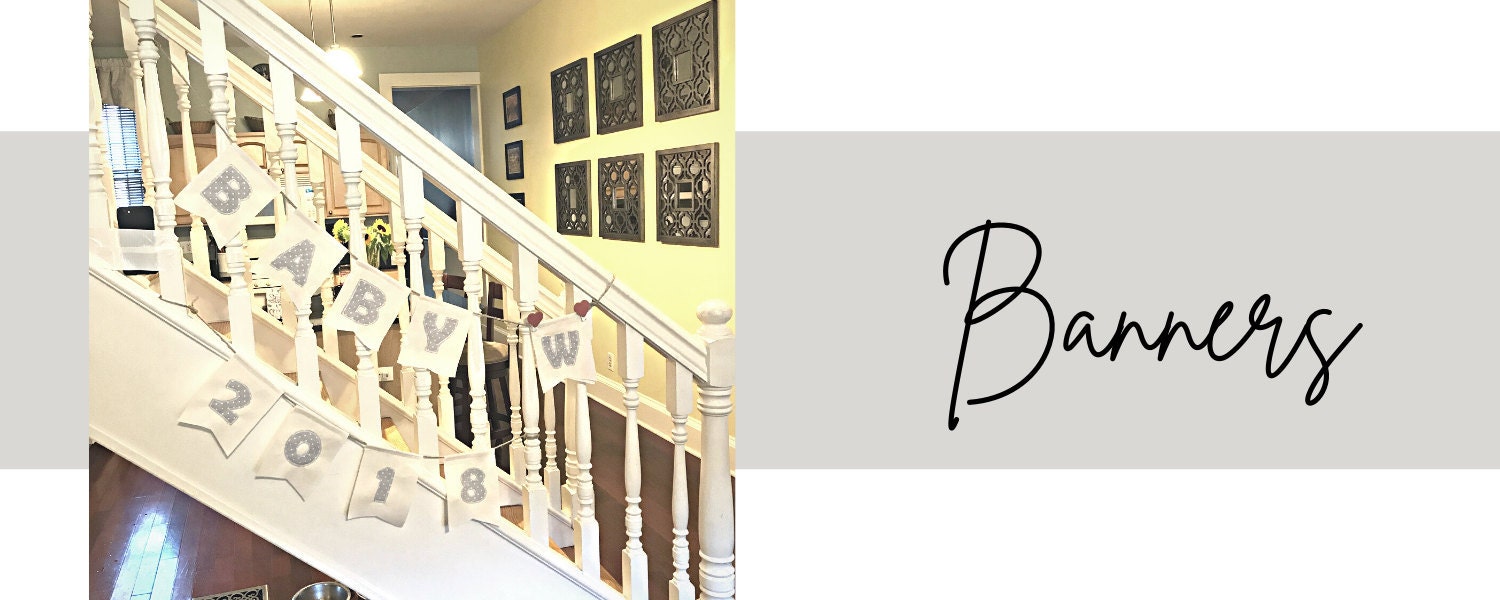 Another great option is using a
custom banner
. We used a banner to tell our family members when each of them visited and the reactions were priceless. If you go this route, be sure to film the happy reactions. Check out this one from my lil sis: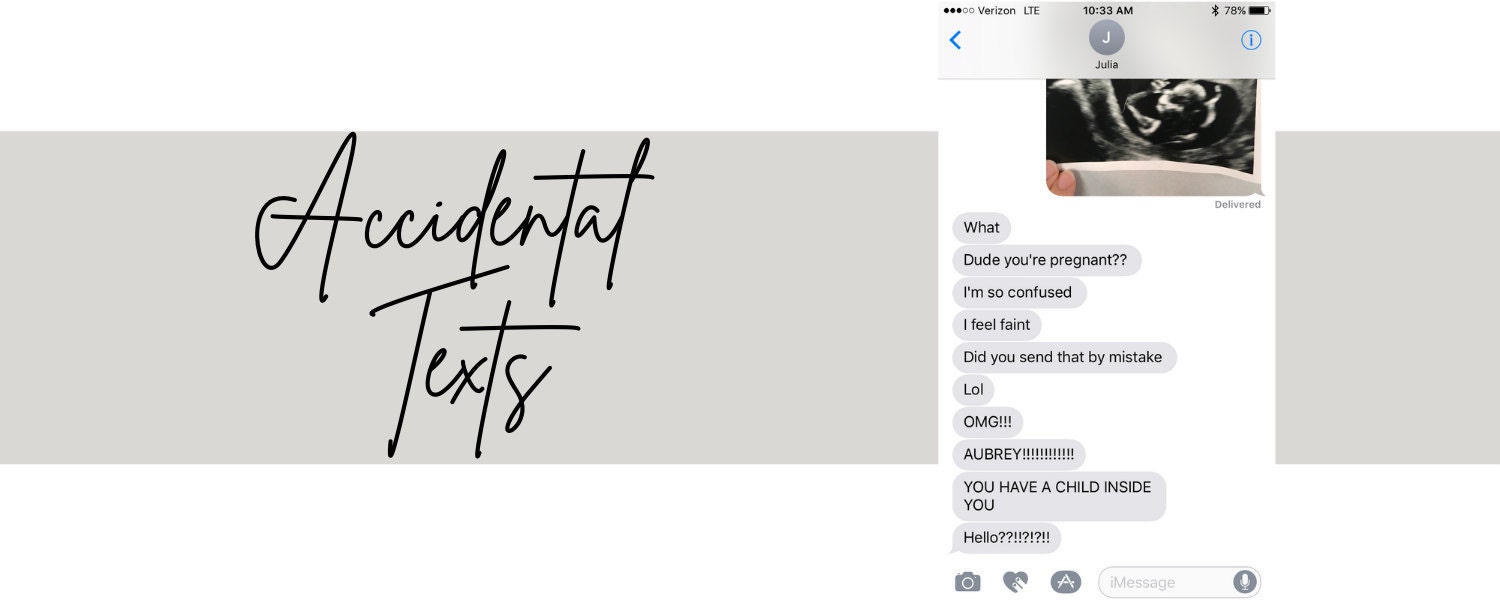 This one is only here to make you laugh because
yes
I accidentally texted my sister an Ultrasound pic!
Have fun coming up with a way to share your news! Reach out to CraftingisaDreamJob to add the personalization into your announcement.
Please note: My posts may contain affiliate links. If you buy something through one of those links, you won't incur additional costs, but I may receive a small commission, which helps me keep this blog up and running, and the craft room bumping.

As an Amazon Associate I earn from qualifying purchases.

Thanks for supporting me as I create products and share my experiences.