Superheroes was the theme Connor decided on for his fourth Birthday party.  His theme idea led to my idea to get the kids Superhero capes and this resulted in a SUPER good time.  Some of the adults (BOTH sets of Grandparents) surprised us with dressing up as well.  We had superheroes of all sizes running around the house in their capes and enjoying all the other superhero party themed decorations, food, and activities.
Deciding on a theme can help shape and plan the rest of the party details.  Once you have a theme you will have the inspiration to create an invitation, plan the menu, assemble the party favors, and plan the décor and games.  I found these amazing Superhero capes on Amazon and soon started visualizing the kids running around in full superhero mode!
As for invitations, if you are into DIY, using Canva to create an invitation can be great. If you don't want to DIY your invite, many Etsy shops offer a package so you can get the printable invitation with a sign template and other matching templates and then either print or send them virtually. If I did not go the DIY route, I thought the Superhero invitations from TweetPartyPrintables on Etsy were a great option.  She has many other designs as well!
Meal planning for your kids Birthday should be easy; serve their favorite foods! Connor's favorite food is Tuna Salad so we went with a variety of salads to be served as the Dinner.  As I do at each of my parties, I created printable food, drink, and dessert menus to be displayed with what we served.  I put the themed printables in gold rimmed frames for this party.  Check out my Tablescape - Party Menu Sign Blog on why I love doing this!
For the apps and drinks, we also were able to pull from some of his favorites and add the theme to them.  We had a blast doing Superhero fruit skewers.  We bought a few packs of the Superhero cupcake toppers and were able to use them for the skewers.  The kids helped with this activity and they were a hit at the party!
As for the Desserts, we loved the idea of using the Superhero cupcake toppers for the cupcakes but Connor also really wanted a cake.  Superhero Dad took on the challenge of creating a Captain America shield on the cake we served.  I also made some "Captain America shields" out of circle pretzels and melted chocolate (used this recipe as inspiration).
.    
I made a welcome sign using one of my Belmont frames from Michaels (an affordable frame that is not made with glass so if it gets knocked over there is no issue) with an Easel frame stand.  Check out my Party Sign blog (coming soon) that talks about different sign options. 
I used a Chalkboard Easel frame and decorated it with "Happy Birthday" and Superhero logos to create a fun photo-op. I used my Cricut for this but you can either buy decals or stickers at Michaels to get a similar look.
Our outfits were decorations! Each of us wore themed shirts that Craftingisadreamjob made.  
I LOVED the balloon options for this theme.  All of the balloons were purchased from Michaels and I blew them up before the party using the Balloon Time Helium tank.  I always fill the balloons right before the party in the event the helium doesn't last but the Superhero balloons from Michaels are STILL floating in the air over a week after the party (I think this speaks to the quality of the balloons I chose this time).  I bought a few different packs to be able to cover all of the kids favorite superheroes.
Table decor was one of Connor's favorite things! He set (and re-set) the kid table to get it just right for party time.  The tablecloth, plates, cups, and balloon centerpieces were all from Michaels!

Ballons

Superman Balloons
Spiderman Balloons
Our favors included Superhero Capes and Masks.  The kids LOVED them.  Connor had most of the kids opening up their favors right when the party started so they could put on their capes.  
Preparing the favor bags was a fun activity with the kiddos before the party.  I printed a label for each kid to be applied to the bag (Connor had assigned each kid to a superhero ahead of time based on what he knew they liked or what he thought they would like).  The printed cardstock was glued onto the handle bags and the bags were stuffed with the superhero capes and masks and a few other items (wrist slap bracelets and sticker packs from Michaels and superhero fruit snacks).  These bags were also used to collect the loot from the piñata.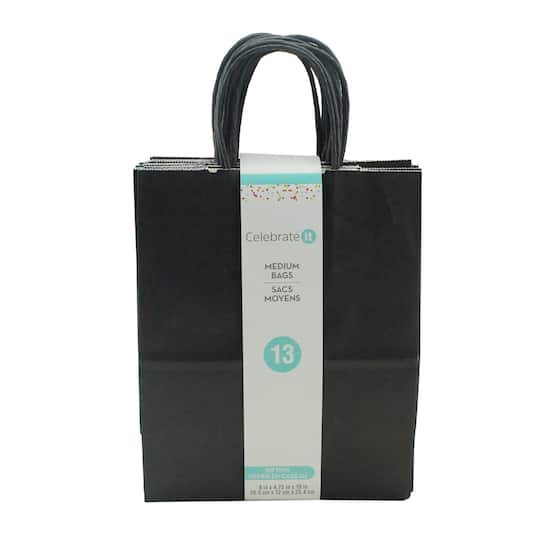 CraftingIsADreamJob links: Head over to my product page or message me!
Please note: My posts may contain affiliate links. If you buy something through one of those links, you won't incur additional costs, but I may receive a small commission, which helps me keep this blog up and running, and the craft room bumping.

 

As an Amazon Associate I earn from qualifying purchases. 

Thanks for supporting me as I create products and share my experiences.