The celebration for your little one's first year is an exciting one! Picking a theme makes the party planning so fun!
My son, Keegan, LOVED trucks and his Birthday is in Setember so we themed his party with trucks and pumpkins! It was perfect for a Fall celebration.
Fall, Trucks, and Pumpkins Theme
Keegan loved his trucks! The more truck themed decorations I could put throughout the house, the better! He loved to point each decoration out and you could see and feel the excitement. There are a few key things I suggest incorporating to make a theme flourish for a party.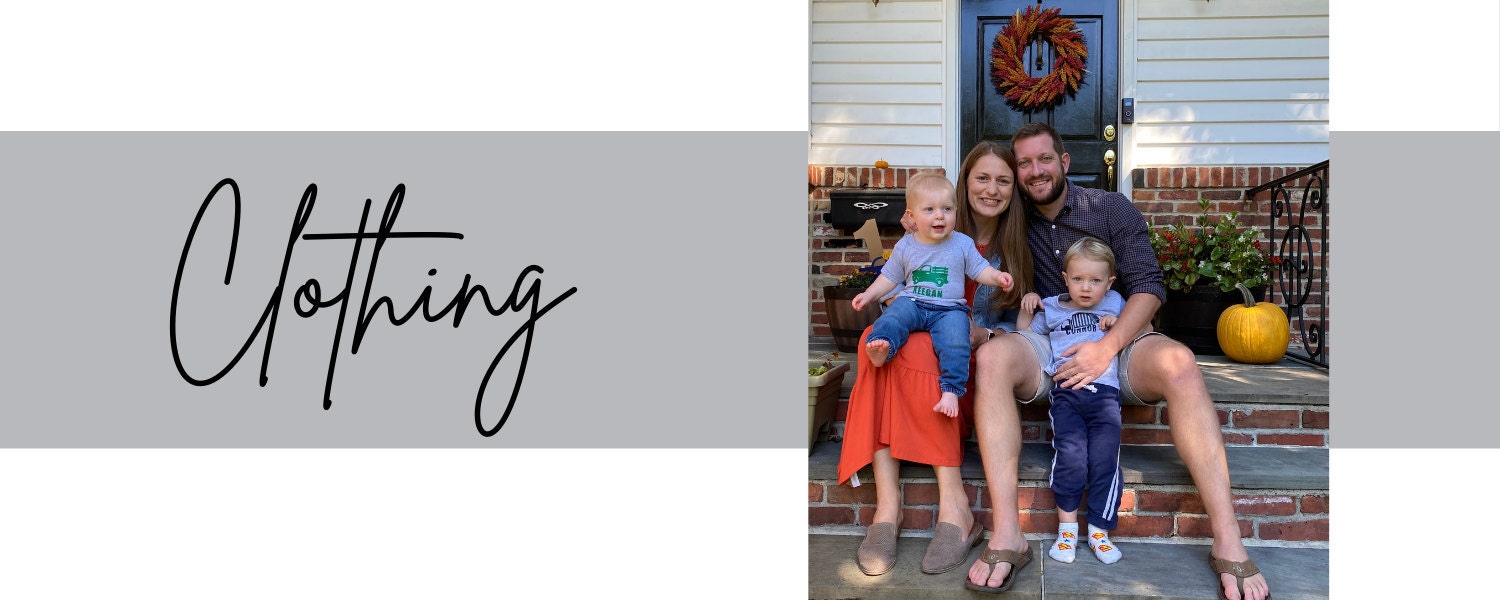 Keegan and his brother both wore
custom made shirts
by CraftingIsaDreamJob with trucks on them. They love clothing that features designs of things they love so that made it easy for this truck themed party! CraftingIsaDreamJob can create a design to match your theme on a kid T-shirts or on a onesie. I also recomend getting a fun bib for cake time! Check out the
kids custom shirts
and
custom made bibs
and lets get your themed party incoporated on one!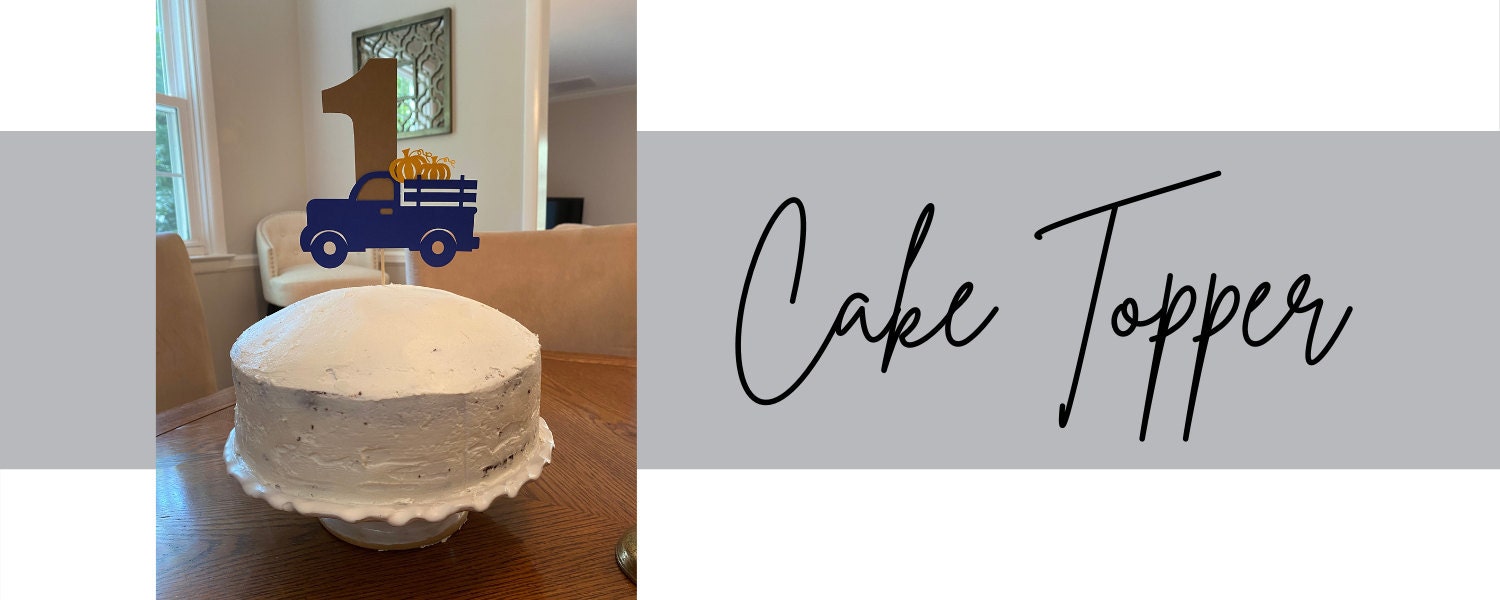 Rather than worry about designing a cake to match the theme, a cake topper is a great alternative. We did a chocolate cake with buttercream icing and added the
custom cake topper
. CraftingIsaDreamJob can create a
custom cake toppe
r
for you that matches your theme.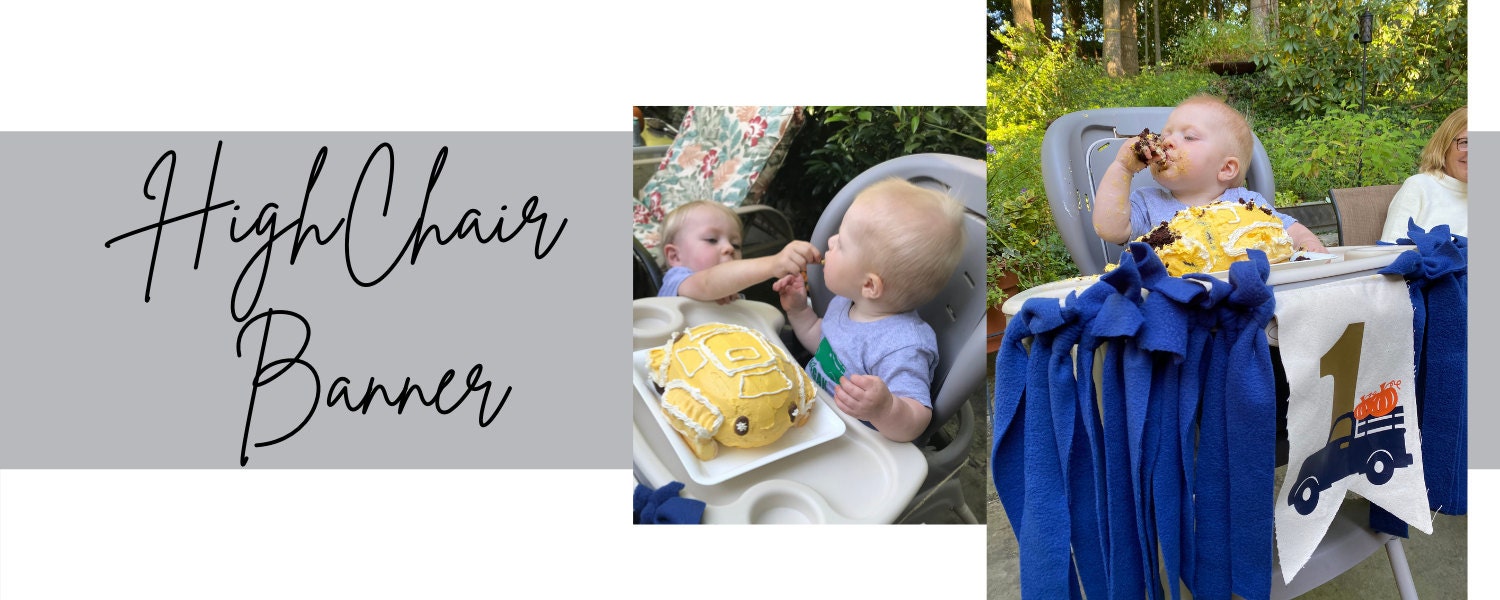 My Favorite part of a 1st Birthday party is watching the little one eat cake (possibly for the first time)! It was Keegan's first time eating cake and I think he really enjoyed it. He was hesitant at first to dig in and his older brother helped him break into the cake (very proud parent moment here watching Connor help his brother). Since the Birthday boy/girl will likely be sitting in their highchair for this activity, having a themed banner in front of them is a great addition. CraftingIsaDreamJob can make a
custom highchair banner
with various materials and colors depending on what your vision is and how you want to theme your party.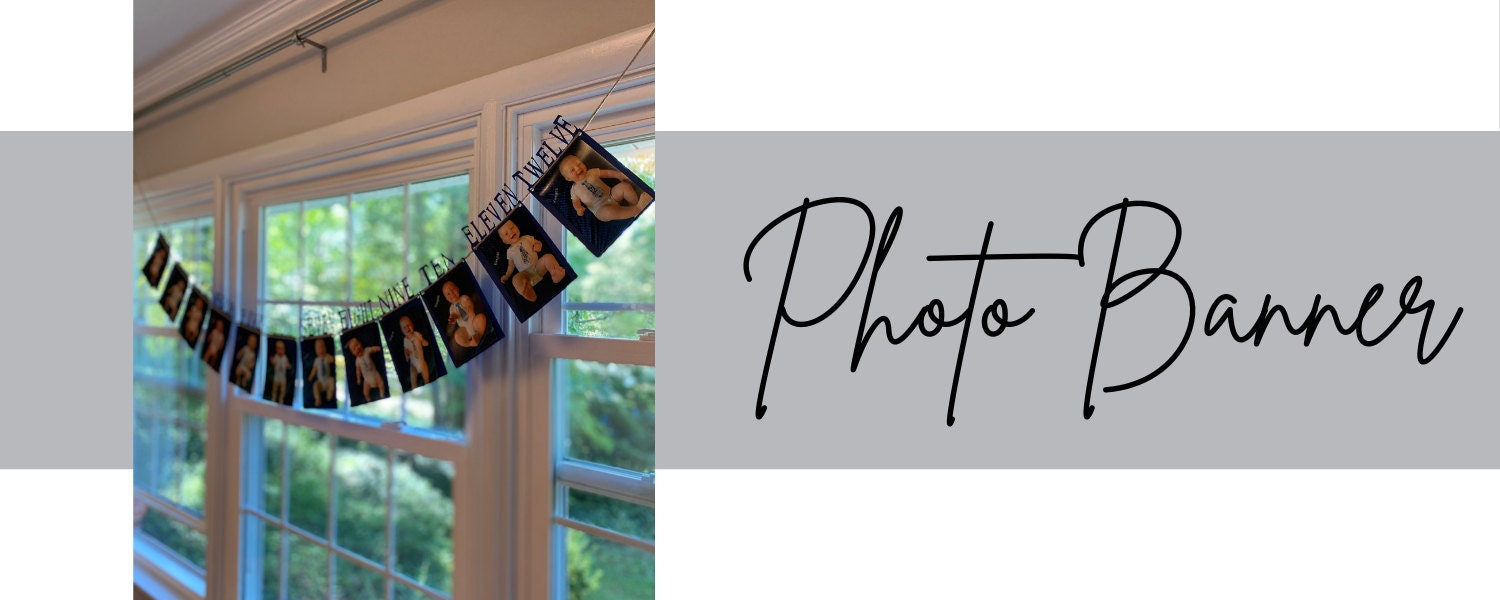 At almost every party I host I have some pictures out to commemorate the guest of honor. For a first Birthday, I like a banner that shows a picture from each month of the first year of their life. This gives the guests something SUPER cute to look at. I also tend to leave these up for weeks after the party because I love being reminded about how precious the months and moments have been. The
photo banners
that CraftingIsaDreamJob makes can be created in different colors and styles to match your vision and theme.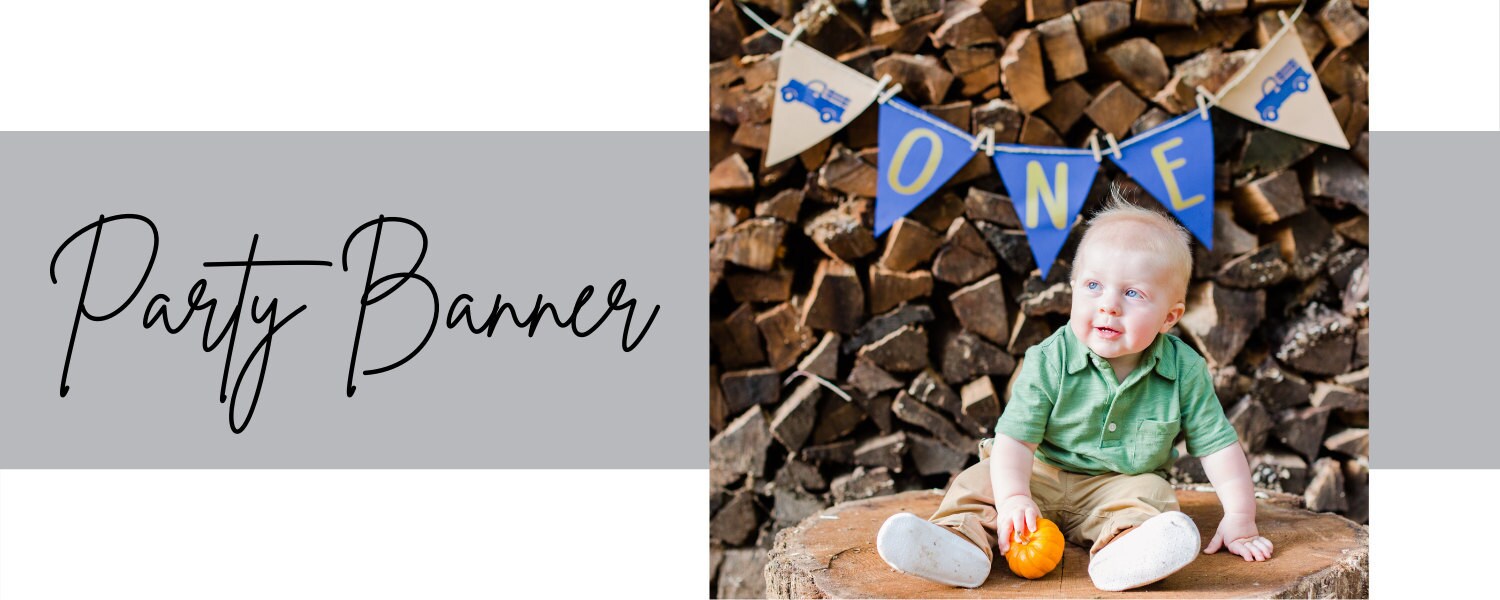 Party banners
at a party set the stage for the theme. I recomend positioning a banner in a frequently visited spot as it makes for a great photo op. CraftingIsaDreamJob can customize a first birthday
party banner
for you with various options that you can check out in my shop.
Look out for more themed Birthday ideas and reach out to me if you have an idea that you would like to see come to life.
Please note: My posts may contain affiliate links. If you buy something through one of those links, you won't incur additional costs, but I may receive a small commission, which helps me keep this blog up and running, and the craft room bumping. As an Amazon Associate I earn from qualifying purchases. Thanks for supporting me as I create products and share my experiences.