Yes! Crafting is my dream job!
I think personalization adds a special touch in a home and takes a gift or gathering to the next level.
I sew, embroider, paint, cut, print, design and everything in between!
If you have been wondering what CraftingIsaDreamJob can do for you, I invite you to read on...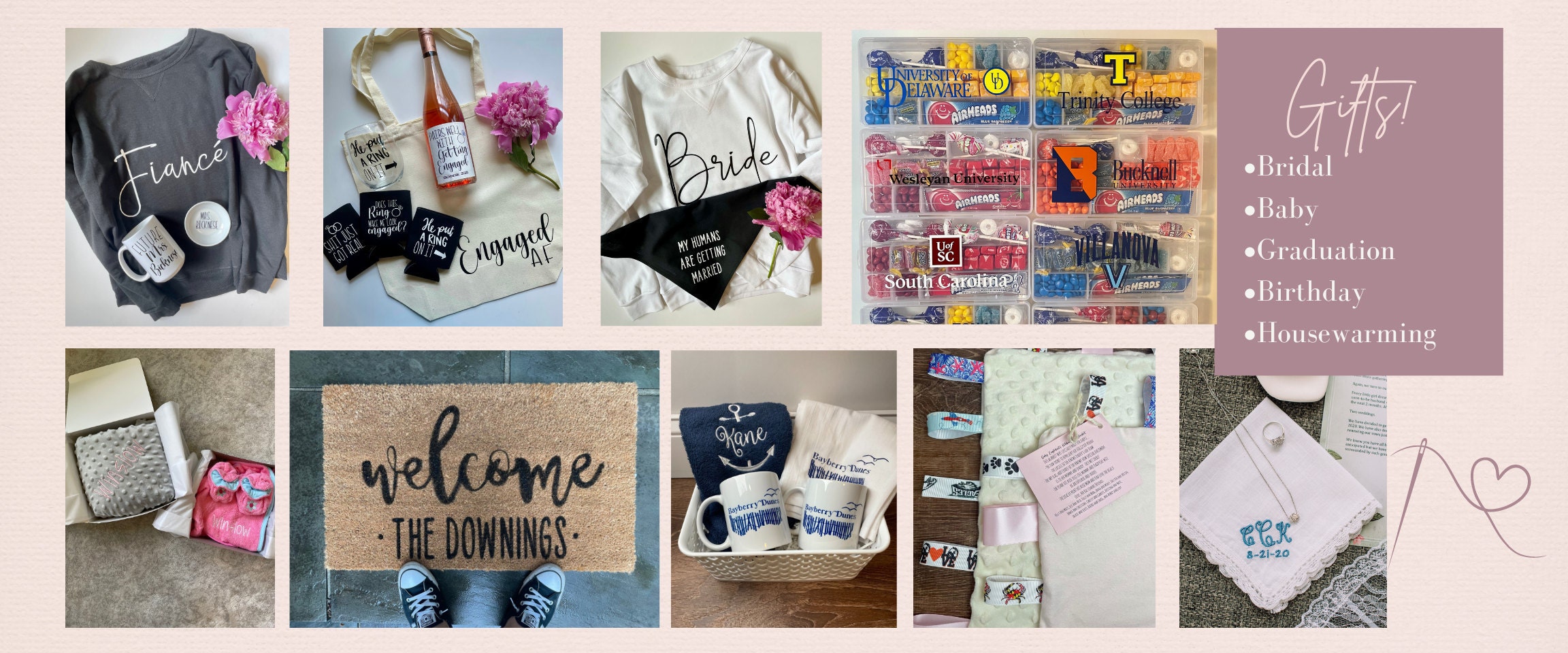 Whether its Engagement gifts such as Bride swag or personalized wine labels or it is gifts for the shower and bachelorette or wedding day keepsakes, I have something to compliment each step of the way during the Bridal celebrations.
Welcome new babies with personlized and custom made blankets, ribbon tag blankets, age blocks, towels, robes, backpacks, bibs, and more!
College candy boxes for the High School graduate are a fun way to send a new graduate off to college. Personalized Mugs are great because after college graduation, #coffeefirst.
Mugs, Cups, and embroidered Sweatshirts, just to get you thinking!
Something special for the house is a great housewarming gift. Hand towels for the bath or kitchen are a practical gift and a Welcome mat can welcome their future guests in a special way.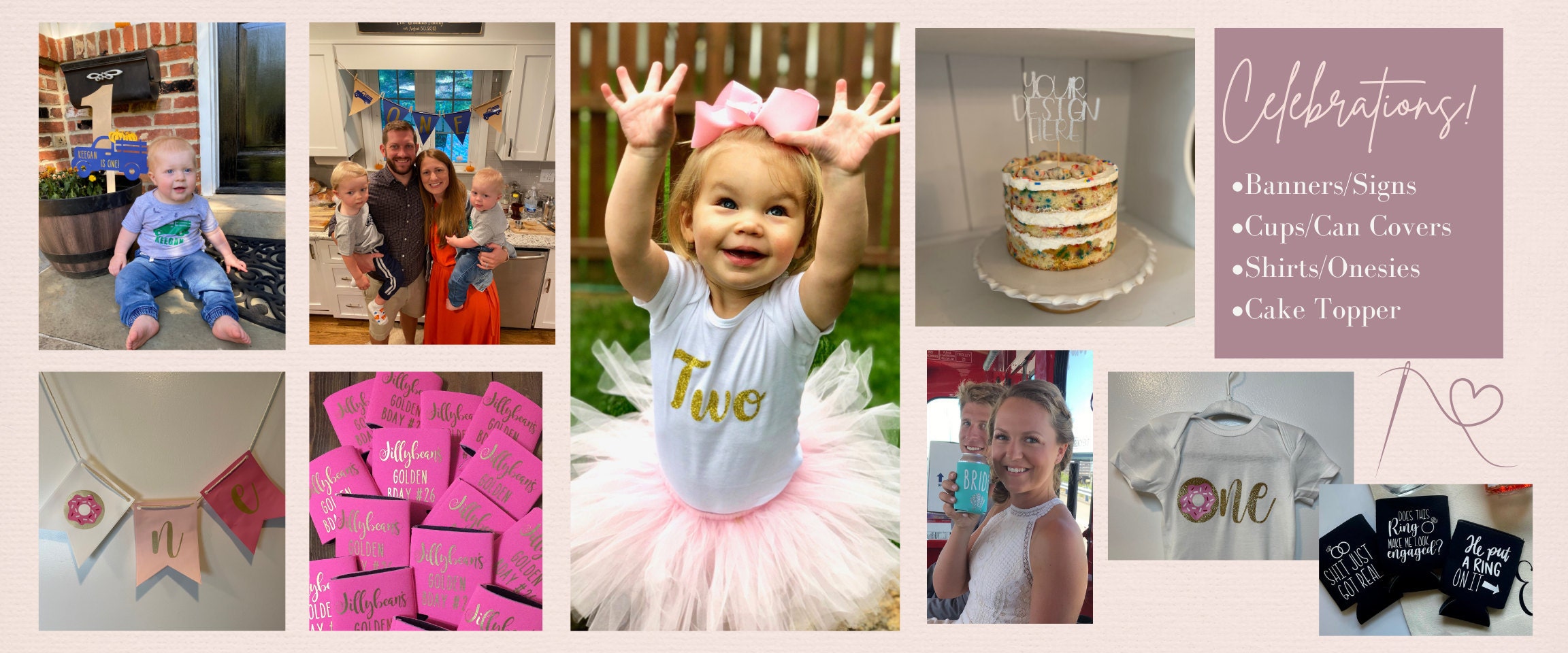 A banner/sign at a party defines a party! Gives it a statement and declares what the party go-ers are celebrating. For me, it's a must-have at a party. At my kids Birthday parties, I make banners to match the theme of the party. At a bridal or baby shower or bachelorette they add a nice touch to the celebration.
Coozies are always on my cans! Not only is it nice to hold the can but it also always has a fun message or memory on it. Making coozies to commemroate a special event will let that event live on each time you grab the coozie!
I LOVE making shirts for my two little boys! I have done something for each holiday and numerous other events! At the kids Birthday parties it is fun to have them in a themed shirt. A shirt for Mom and Dad or a shirt for Dad on Father's Day or his Birthday is fun too!
Cake is a necessity at a celebration! Make it pop with a themed topper.
Hankies, robes, kits for bathroom or bride are perfect for the wedding day.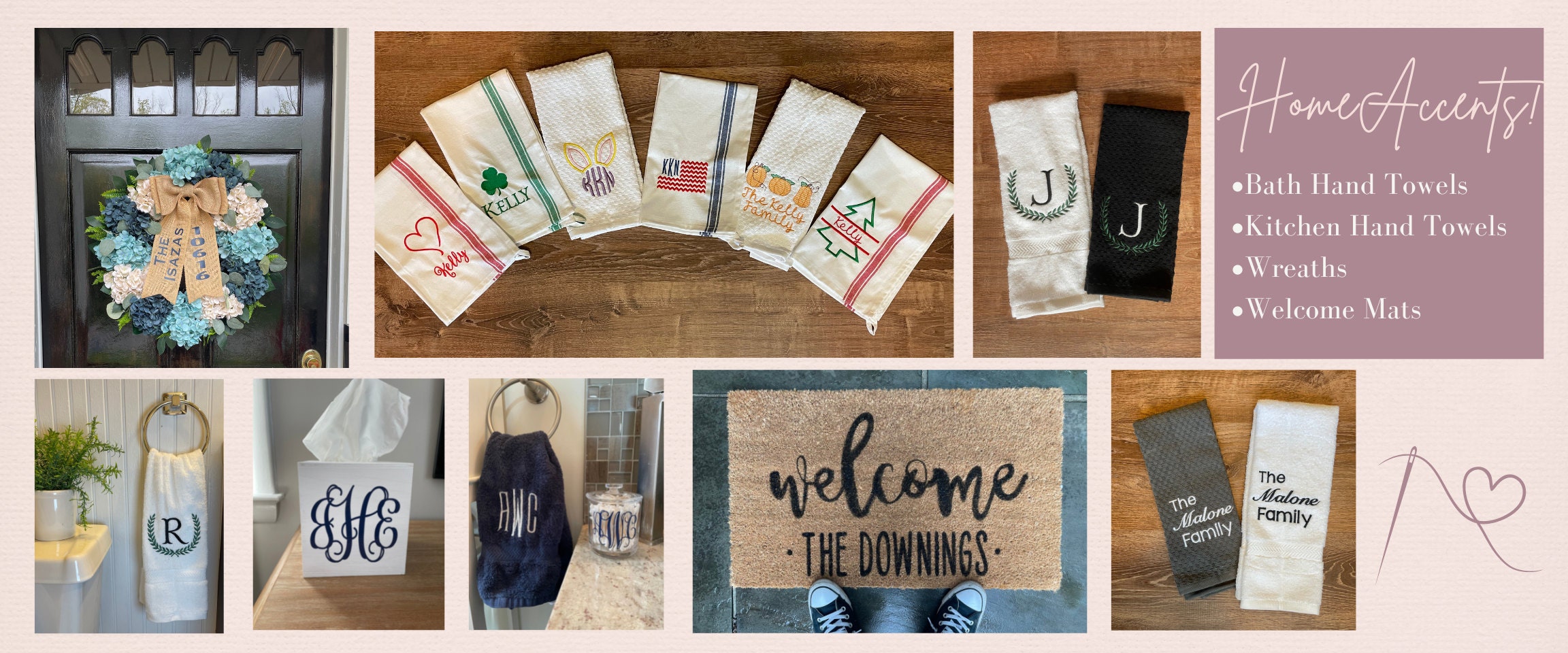 Bath hand towels in the bathrooms of your house can compliment your Holiday decor or can be a nice accent to your everyday look. A simple monogram or name is classy and timeless.
We use the kitchen more than any other room in the house! Having towels hanging on the dishwasher and oven are a ncessity in the kitchen and when they compliment the Holiday decor they are an added bonus! If you arent in a Holiday season, an everyday classy look is nice too.
Wreaths, Bows, and Welcome Mats
Welcome guests at the front door with nice wreaths/bows and Welcome Mats. The Welcome mats can also include funny sayings to make your guests giggle.
Check out my products on Etsy
here!